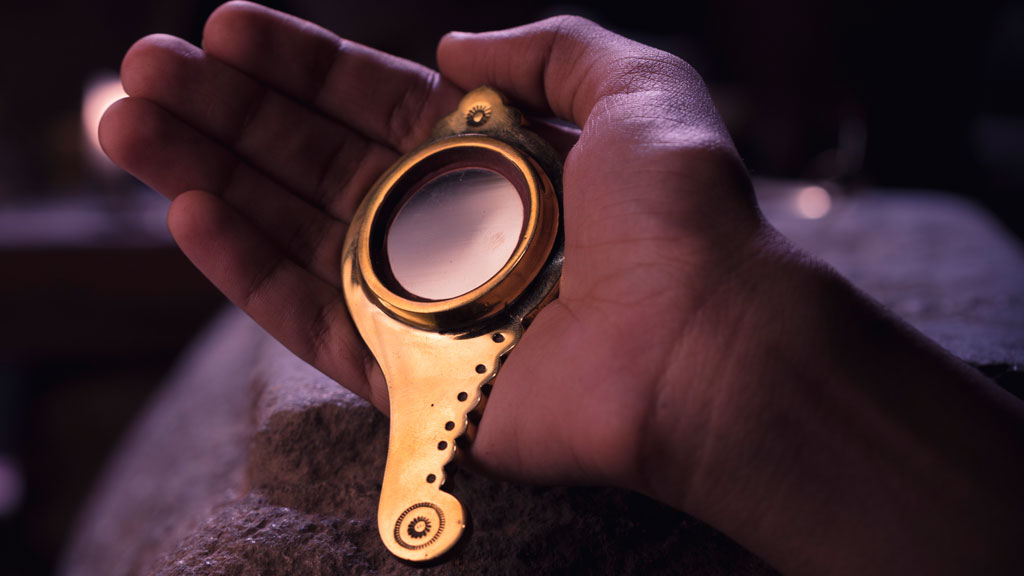 Aranmula Kannadi ( aranmula metal mirror) is very unique and precious craft. It's very special authentic making process makes it costly too. Thus proper maintenance of aranmula kannadi is very important to keep it good for a long.
So we recommend the following tips to keep your aranmula kannadi in good shape and shining as new forever.
TIP: Always keep aranmula kannadi outside from the boxes. Never keep the aranmula kannadi in the jewel box or any other boxes. keep it outside, in good contact with the atmosphere.
TIP:Don't touch in the mirror part or the frame with your fingers ( especially with sweat, oil, dirt etc). if you touch in the mirror part or frame, your fingerprint may be on the surface, if so, please get a cotton cloth and clean it up.
TIP:While exposed in to atmosphere, since it is pure brass an oxide layer may form on the mirror surface, that you can fix it by polishing with any brass metal polish liquid.
TIP:Don't throw or drop it carelessly. even though it is metal mirror, the mirror part is very thin and excessive pressure or hit on it may cause damage / break.
TIP:Maintain your aranmula kannadi in a regular period of time. we recommend you to clean the dust once in every two or three weeks, and polish it in every 1-3 months. to keep it like new.
TIP:You can use any brass metal cleaning liquid to clean & polish the mirror. both the brass frame and the mirror part. but we recommend use a very little of the polish in mirror part and be careful while you polish. make sure that you are using a clean cotton cloth without any substance which makes scratches in the glass.