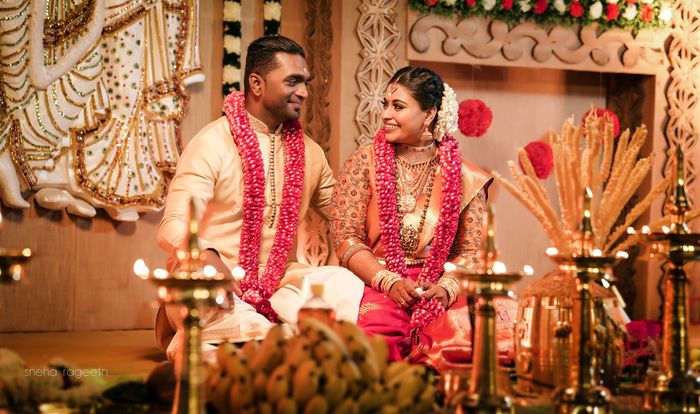 Aranmula Kannadi ( Aranmula Metal Mirror) is an auspicious craft, and it is the symbol of good luck , wealth & prosperity. Thus aranmula kannadi is a very essential item for any auspicious occasion including wedding. Let's see how the aranmula kannadis can be used in a wedding function.
Aranmula Kannadi in ashtamangalya set – Aranmula kannadi is an essential item in the famous ashtamangalya set.
Aranmula Kannadi for seeing the face of bride – It is believed that looking at aranmula kannadi once the bride is all set after the make up will bring health wealth and abundance of blessings during the wedding ceremnony
Aranmula Kannadi along with the pooja items in the venue of wedding
Aranmula kannadi can be given along with the 'Saree / Pudava ' giving to the bride from groom / grooms family
Aranmula Kannadi can be used to gift to the newly married couple, and it can be presented as a token of blessing and appreciation to your very high valued guests.
In wedding funcitons, the Hand mirror ( valkannadi) models are using. because those models are very traditional and ideal for wedding ceremony.
If you need any help or need to know more about it, feel free to reach us at aranmulamirror[at]gmail.com